Discover the Texas Coastal Bend
We invite you to explore the warm waters and cool gulf breezes of the Texas Coastal Bend. You are in for a treat! Explore popular attractions, savor fresh caught fish, enjoy a cold drink, or shop souvenirs and gifts. There is something for everyone. Use our site to find a hotel or condo, plan a fishing excursion, scope out restaurants and bars, and plan all your sightseeing or relaxing beachside activities.
Relax beachside in a beautiful home or condo.
Shop, eat and explore coastal cities.
Fish in the heart of the Gulf.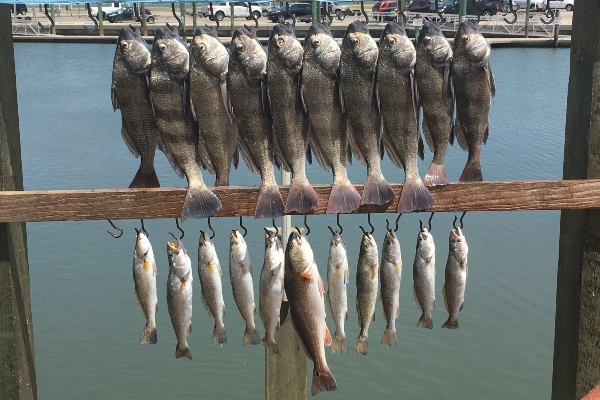 When it comes to fishing, the Texas Coastal Bend is a prime spot. Whether you're looking for...
Crowds lined the waterfront from the Port Aransas Nature Preserve at Charlie's Pasture to the south jetty on Friday, July 15, to watch as Vito, a floating oil production platform, departed through the Aransas Pass. The rig was bound for the Gulf of Mexico from the Kiewit yard in Ingleside where its topside design was completed. Its final destination is […]
The post Waterfront wonder first appeared on Port Aransas South Jetty.
Brown pelicans scramble for a perch during the Piggy Perch Contest on Friday, July 8, part of the 86th Deep Sea Roundup. Some conservationists believe such perch and other species might be endangered if the Port Authority of Corpus Christi placed a desalination plant on Harbor Island. The Port Aransas Conservancy, which opposes the plan, says it may have convinced […]
The post Perch for pelicans first appeared on Port Aransas South Jetty.